One of the hardest things for people starting a raw food diet can be giving up their favorite junk foods. The good news is that the hankering you get for Cheetos, potato chips, popcorn, and other salty snacks can be replaced by making your own "live chips," right in your kitchen!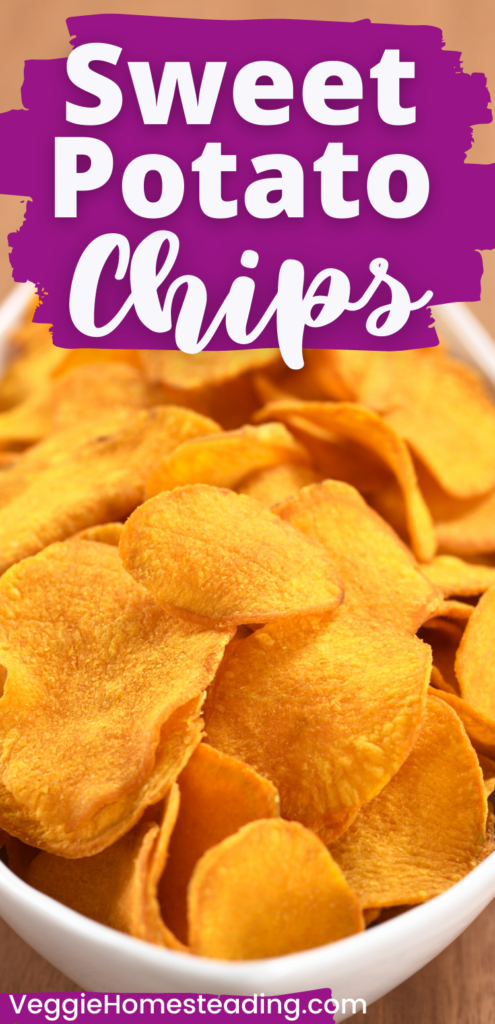 Equipment
You can't make raw chips without a food dehydrator, so unless you already have one or are ready to place an order, this isn't the recipe for you. A dehydrator can be ordered online for about $100-200 dollars. The price goes up depending on the number of trays, but investing in a slightly larger dehydrator will allow you to make enough chips to satisfy your cravings for a week.
Another helpful tool is a mandolin, a fancy vegetable slicer that costs about $20-25 dollars. It will allow you to slice an entire potato in about 30 seconds and will ensure that you've cut your vegetables nice and thin.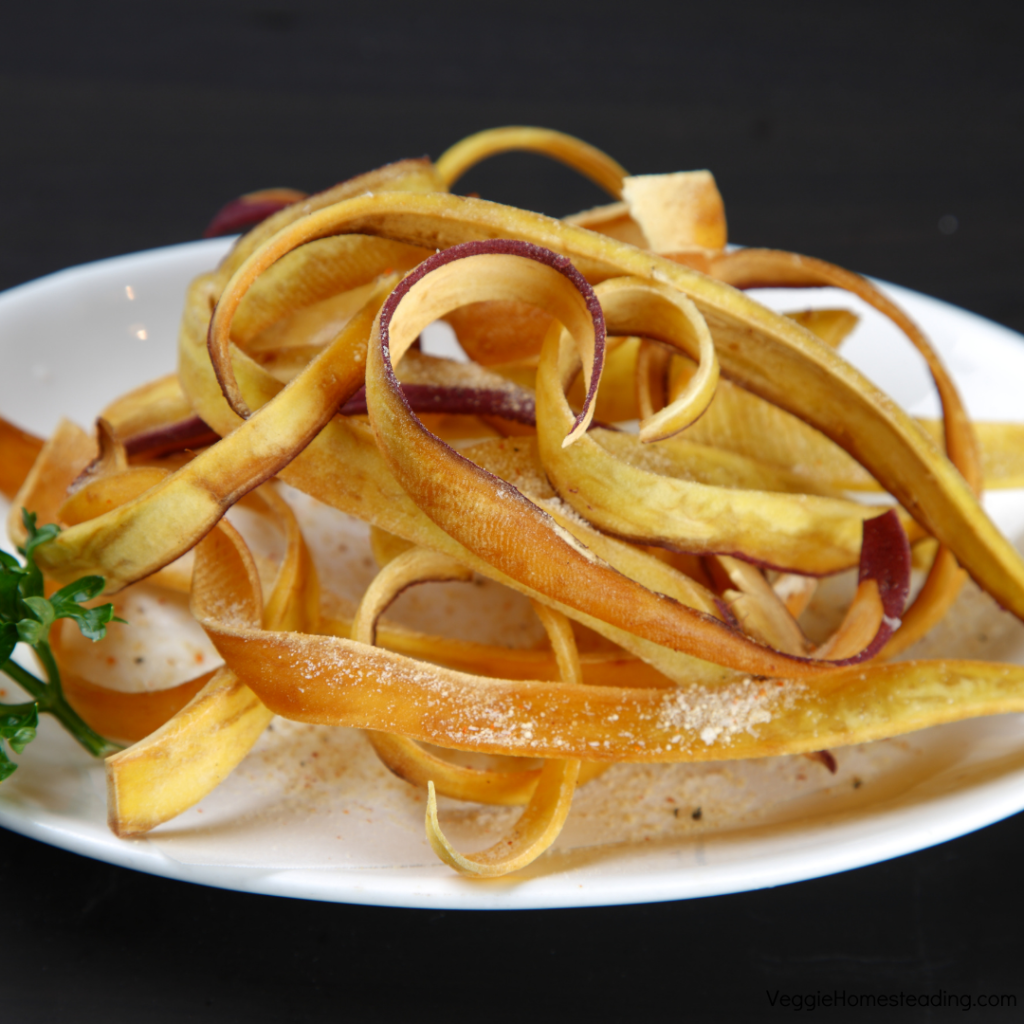 Veggie Variety
The entertaining thing about making live chips is that you can experiment with a variety of vegetables. Sweet potatoes, white potatoes, and zucchini are big favorites. The water content is greater in some vegetables than in others, so you will need to experiment with cooking time and vegetable thickness.
The recipe below can be used for a variety of vegetables, so once you've got the hang of it–which won't take long–try this approach with zucchini (cut a bit thicker), white potatoes, parsnips, and even bananas.
Set your dehydrator to 105 degrees Fahrenheit, the temperature that will "cook" your chips without depleting them of their essential and nutritious enzymes. The dehydrating time will vary depending on the kind of vegetable you use.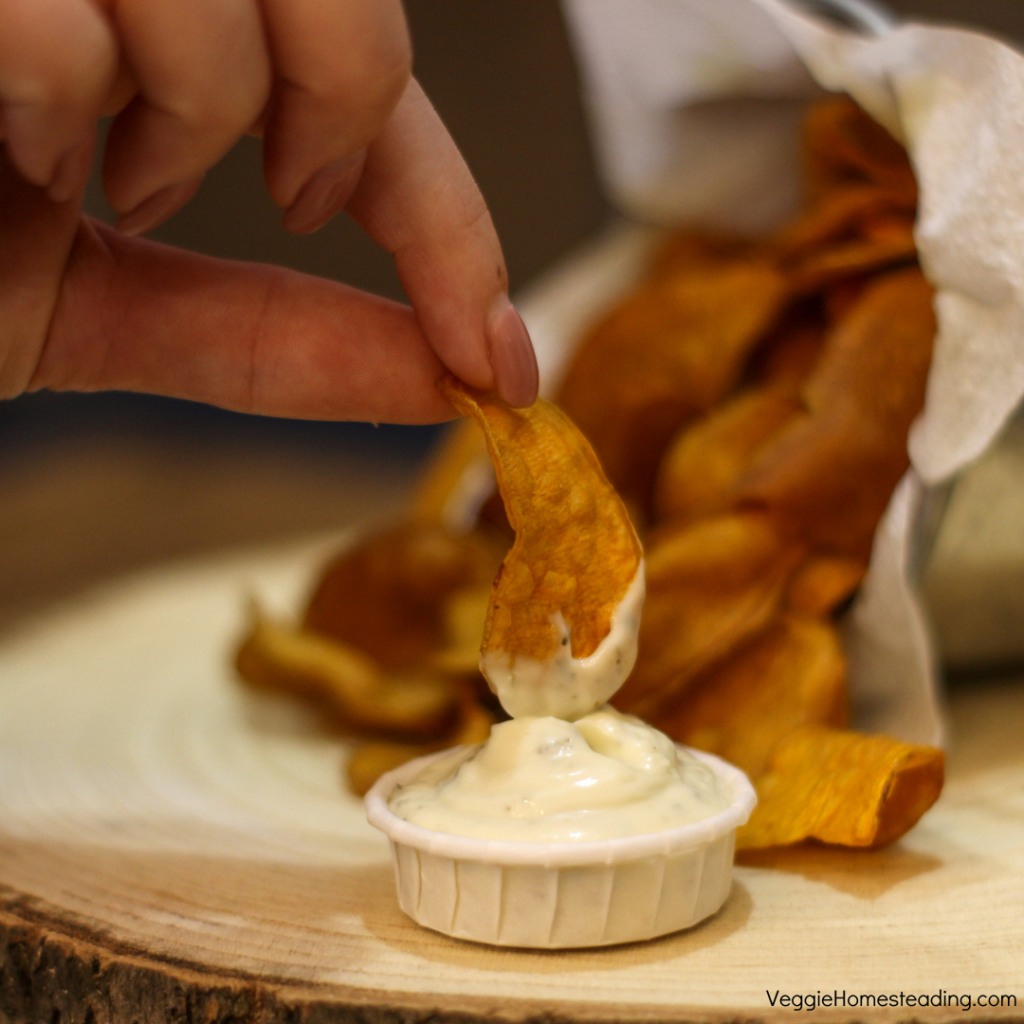 Sweet Potato Chips
1. Peel and slice 2-3 medium-sized sweet potatoes
2. Place potato slices on a mesh screen, and place them inside the dehydrator
3. Salt to taste, if desired (sea salt provides a nice flavor)
4. Dehydrate 4-5 hours at 105-112 degrees until crunchy
5. Fun twist: run the sweet potatoes through a Saladaco, toss them in olive oil and sea salt, and dehydrate. The potatoes will have a crispier consistency and are great on top of a salad.
Adding olive oil and dried rosemary to white potatoes (soaked first) will remind you of chips bought from a gourmet deli, and adding a little cayenne pepper or cumin to sweet potatoes provides a spicy variety.
Seeing row upon row of colorful vegetables stacked in your dehydrator is a fun experience the first time you make them. Curl up on the couch with a favorite movie and some veggie chips and dip, knowing that your TV and junk food binge is actually good for you!