Are you looking for information about growing bell peppers? Here are the best tips, tricks and information.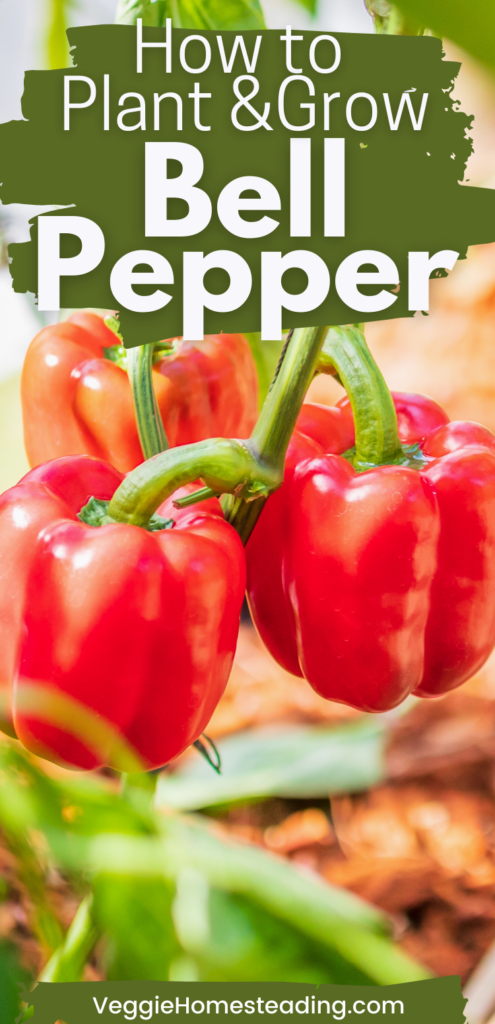 Botanical Information: Capsicum annuum
Quick Facts:
Pumpkins require a slightly acidic soil and full sun. This vegetable blooms white flowers in the summer months.
Bell peppers Varieties:
Sweet California Wonder: 4 inch bell pepper, blocky style. Great for baking.
Cabernet: Sweet bell pepper, 8 inches long.
Carmen: Italian pepper, delicious when fried. 6 inches long.
Cupid: Sweet variety
Sweet Chocolate: mild flavor, chocolate colored with brick-red flesh.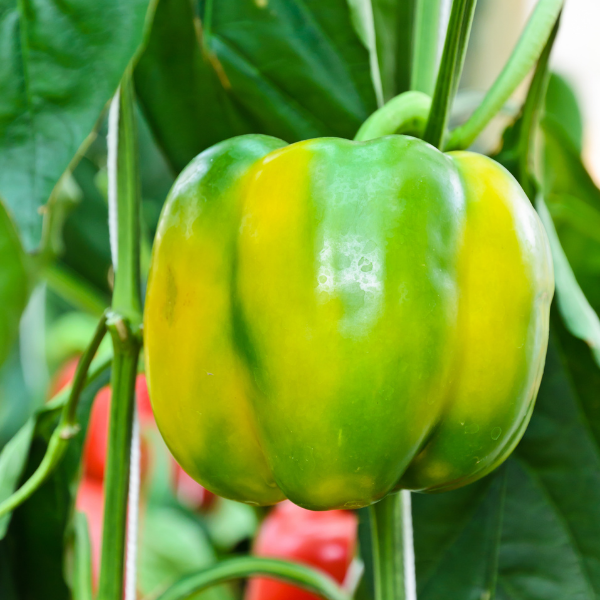 Starting:
Growing Bell Peppers should start 8-10 weeks before the last frost, and seeds should be started indoors. Bell peppers do require a fairly long growing season, it could take 60 – 90 days. Which is why starting them indoors is best.
The soil should be 70 degrees Fahrenheit for the seeds to germinate. Plant the seeds 1/4 inch deep.
A week before transplanting the seedlings outside, introduce fertilizer or aged compost into your garden soil.
Pick a spot that has well drainage, rich in organic matter and full sun. This will produce the largest and healthiest fruit.
Spreading mulch around plants will help keep the soil cool and moist.
Spacing:
Bell pepper plant seedlings should be spaced 18 to 24 inches apart in a sunny, well drained spot.

Companions and Enemies
When planting peppers, it is best to avoid those plants in the nightshade family. This includes tomatoes, potatoes or eggplants. These plants can expose peppers to disease.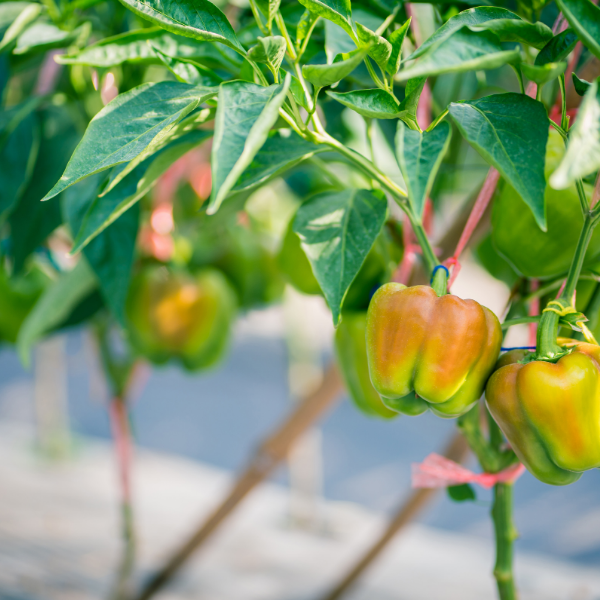 Watering :
Bell pepper plants prefer to be watered regularly. Water immediately after planting and continue throughout the season. The goal is 1-2 inches of water per week, more when it's water.
Light:
Bell peppers like to have at least 6-8 hours of full sun per day.
Maintenance
Support pepper plants with a stake or tomato cage. This will help support the weight of the fruit once it begins to produce.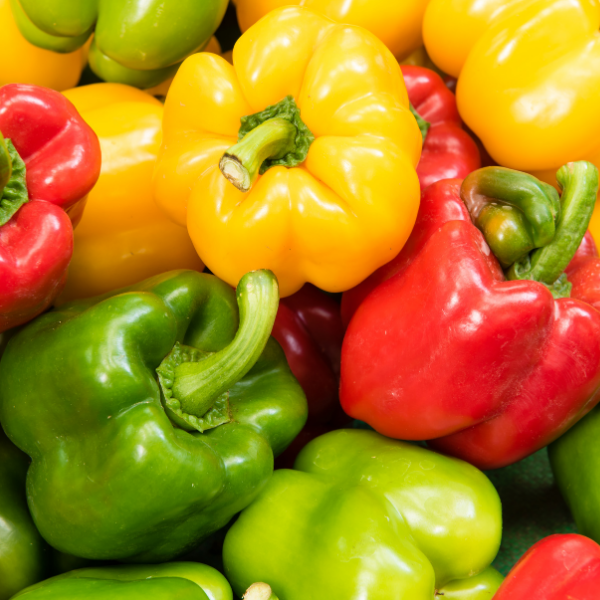 Pollination:
Pepper plants are pollinated by same-flower pollinating. The pollen needs to travel within a single flower to self pollinate. That means the transfer of pollen is not necessary. When outdoors factors help the plants pollinate, such as wind, animals and insects. If growing in green house, shake the branches of the pepper plants daily.

Common Problems

Calcium Deficiency: Green, Wrinkly Leaves
This can be treated with bone meal being added to the soil. Improvement can be made within 1-2 weeks.

Aphids: Curling newly grown leaves or brown leaves. Aphids suck the fluid from the plant stems and leaves. Insecticidal soap can help.

Mosaic Virus: Yellow spotted, firm or wrinkly leaves. This is transmitted by aphids, cucumber beetles and other tiny insects.

Garden Slugs: Leaves with numerous eraser-sized holes in them. Slugs thrive in damp and shady conditions. Move the plant if possible. If not, fill a shallow tray with beer. Slugs are attracted to the beer.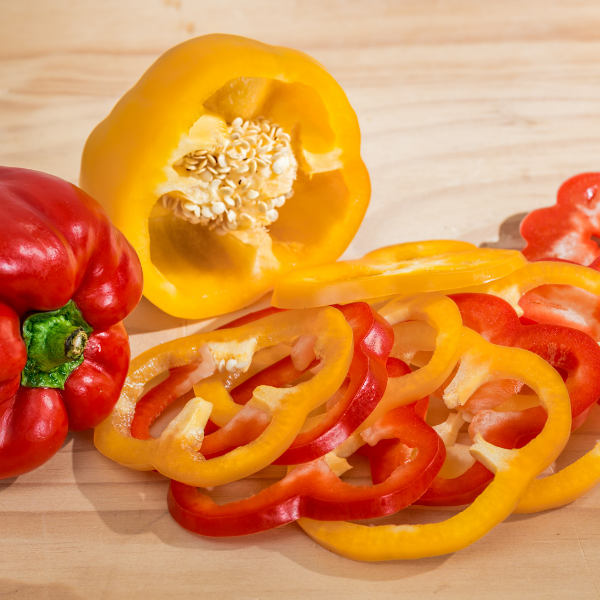 Harvesting
Fruit should be harvested with shears or a knife. Leave a short stub of the stem attached to the plant. Pulling the fruit could damage the branches. Harvesting should occur BEFORE the first frost of Fall. Frost will kill the plant, even if the peppers are green, pick them all.

To note, fruit that have just begun to change color will often continue to ripen when kept in a warm environment indoors for 3 days.
Storing & Preparing
After properly removing fruit from plant, peppers can continue to ripen in a warm room, for about 3 days. After the 3 days, or if fruit begins to shrivel, store in the fridge. Peppers can also be dried, frozen or pickled.
Read This for more information about freezing.