Sweet potatoes are a sweeter version of the traditional potato. It is typically served with brown sugar and butter but can also be served in a savory way. These tips and information are great for planting and growing sweet potatoes.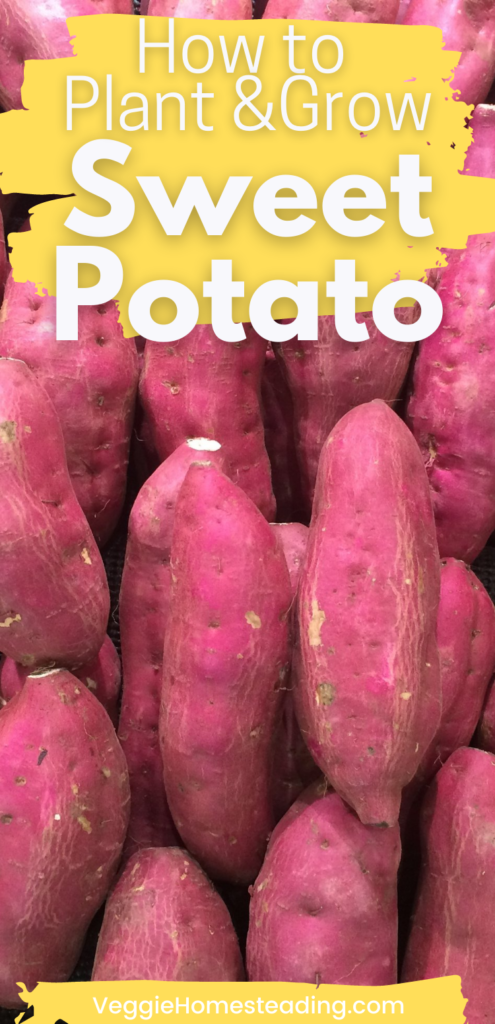 Botanical Information: Ipomoea batatas
Quick Facts:
The sweet potato is a dicotyledonous plant that belongs to the bindweed or morning glory family, Convolvulaceae. Its large, starchy, sweet-tasting, tuberous roots are used as a root vegetable.

Varieties:
There are many varieties of sweet potatoes. The most common are:
Jewel
Garnet
Heartogold
Stokes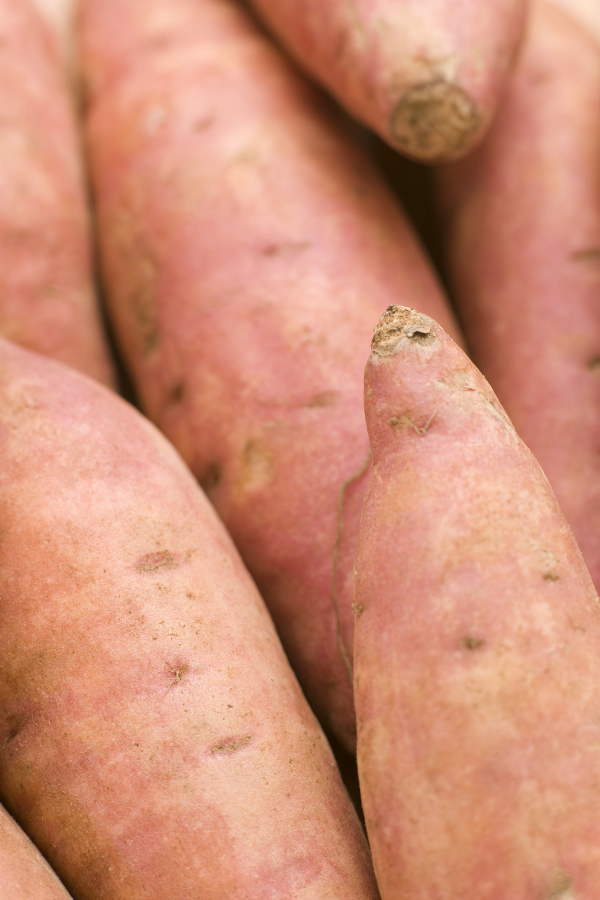 Starting:
Sweet potatoes aren't grown fro seeds. They are grown from slips, which are a rooted portion of a mature sweet potato. To obtain a sweet potato slip, cut a sweet potato in half lengthwise and bury each half in damp potting soil. Keep the slips moist and warm, and shoots should sprout within a few days.

Spacing:
The most common spacing is 12" apart in rows 36–42" apart. It is critical to thoroughly water the slips around the stems immediately after planting and until established. This can take a week or more. The slips can dry out very quickly, especially when it is sunny, windy, or dry.

Companions and Enemies
Some plants can help sweet potatoes grow. The most common are parsnips, beets and bush beans.

On the other hand, some plants will hinder sweet potatoes from growing. One of these is squash. Squash could prevent sweet potatoes from growing all together.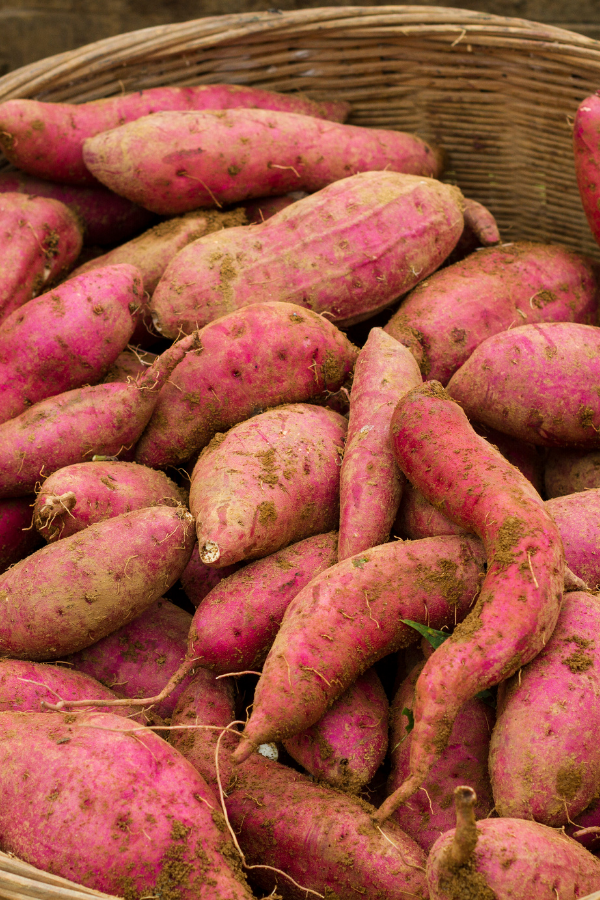 Watering :
Once established, sweet potatoes will tolerate growing in dry soil. It's best to keep it evenly moist with 1 inch of water given once a week. Don't water your sweet potatoes during the final three to four weeks prior to harvest to prevent the mature tubers from splitting.
Light:
Sweet potato vines love the sun but will also grow in part shade and sometimes full shade. The more sun the plant gets, the more vibrant its leaf color will typically be.
Pollination:
The five male flower parts, called stamens, surround the stigma. They produce the pollen. In order to set seed, the stigma has to receive pollen grains, but it can't be from the same flower because sweet potato flowers are self-sterile and can't pollinate themselves.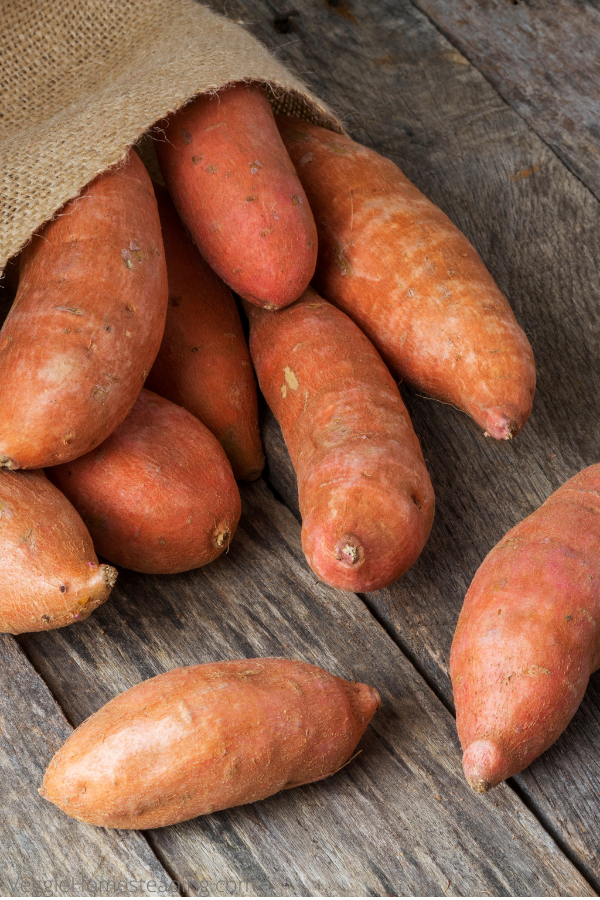 Common Problems
The most common insects that bother sweet potatoes include beetles, aphids, whiteflies, and caterpillars.
Harvesting
Sweet potato varieties are ready to harvest 95 to 120 days after planting in the garden. When the leaves turn slightly yellow they are usually ready to harvest. Because they have thin skins sweet potatoes are easily damaged during harvest so extra care should be taken.
Storing & Preparing
Avoid storing sweet potatoes in the refrigerator, which will produce a hard center and unpleasant taste. Instead, store your sweet potatoes in a cool, dry, well ventilated container. For the best results, keep them away from heat until cooking them.
Sweet potatoes are used in a variety of dishes and also used as a side dish. Sweet potatoes are often cooked and not eaten raw.


Planting and Growing Sweet Potatoes can be easy with these tips.