Corn is a delicious vegetable that many people enjoy in a variety of ways. These tips and information for planting and growing corn are great for your garden or greenhouse.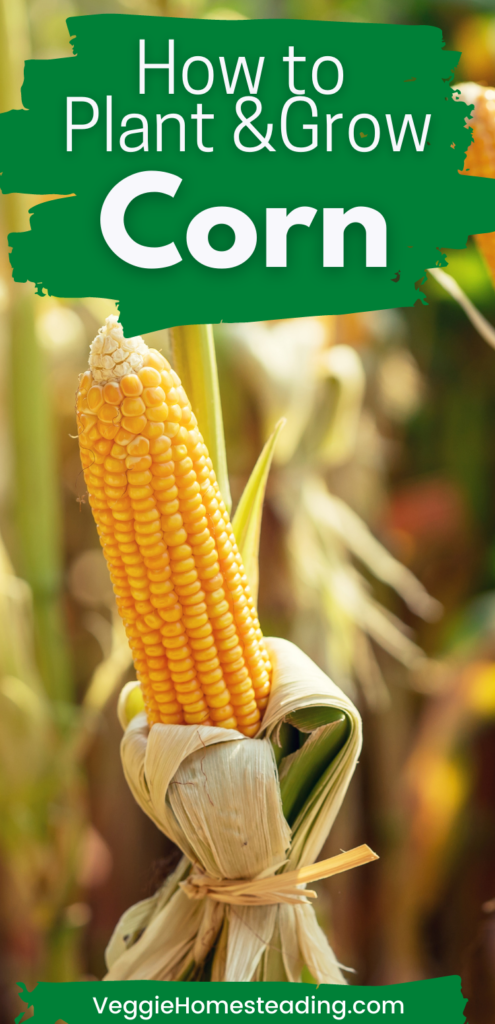 Botanical Information: Zea mays
Quick Facts:
There are 800 kernels in 15 rows on each ear of corn.
The cob of corn, also known as the ear, is actually part of the plant's flower.
Corn is America's number one field crop.

Varieties:
field
dent
sweet
popping
flint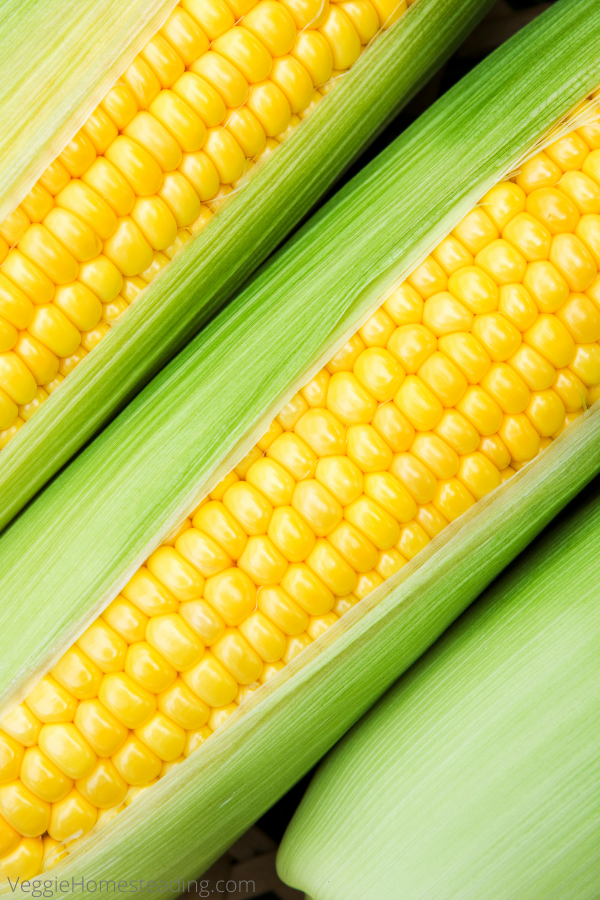 Starting:
To start corn seeds indoors, sow the seeds in pots 3-4 weeks before transplanting outside. The best indoor temperature should be 70 degrees F, until germination. The seeds should be sown 1 inch deep. Seeds will germinate in 4-10 days.

You can soak the seeds and place them in a dampened paper towel. Put the paper towel with seeds into a resealable plastic bag.

Spacing:
When transplanting, space the seeds 8-12 inches apart in rows 2.5-3 feet apart. Corn can also be planted into hills. So 4-5 seeds per hill with approximately 3 inches between the seeds. Hills should be spaced 2.5 – 3 feet apart with 3 feet in between rows.

Companions and Enemies
There are a variety of plants that can help corn grow. These are:
Climbing beans
cucumber
marjoram
peas
pumpkins
squash
sunflowers
zucchini
There are also plants that can deter corn from growing. These are:
tomatoes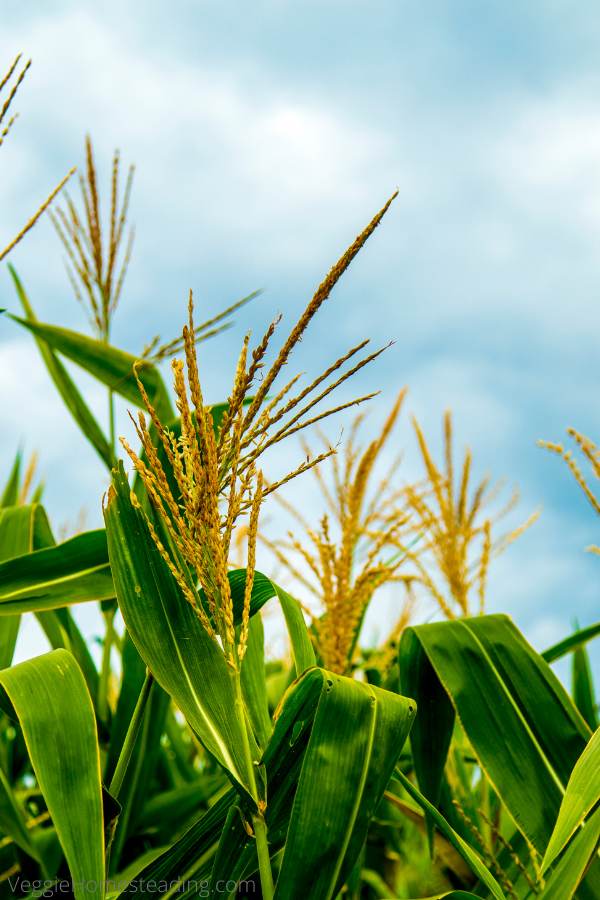 Watering :
Corn plants need water but not too much water. A good rule of thumb is to water until the soil is thoroughly moisturized every 7-10 days.
Light:
Corn plant tolerates full to low light, but performs best in light shade or indirect or filtered sunlight. Too much light will scorch the leaves.
Pollination:
Corn is typically pollinated by the wind, having both male (tassels) and female (silks and ear) flowers. Pollen from the tassels needs to land on the silks in order to create a good crop. Once silks have emerged and the tassels have opened and are dropping pollen, simply shaking the plants will improve pollination. The same goes for in a greenhouse, shaking the plants will help with this process.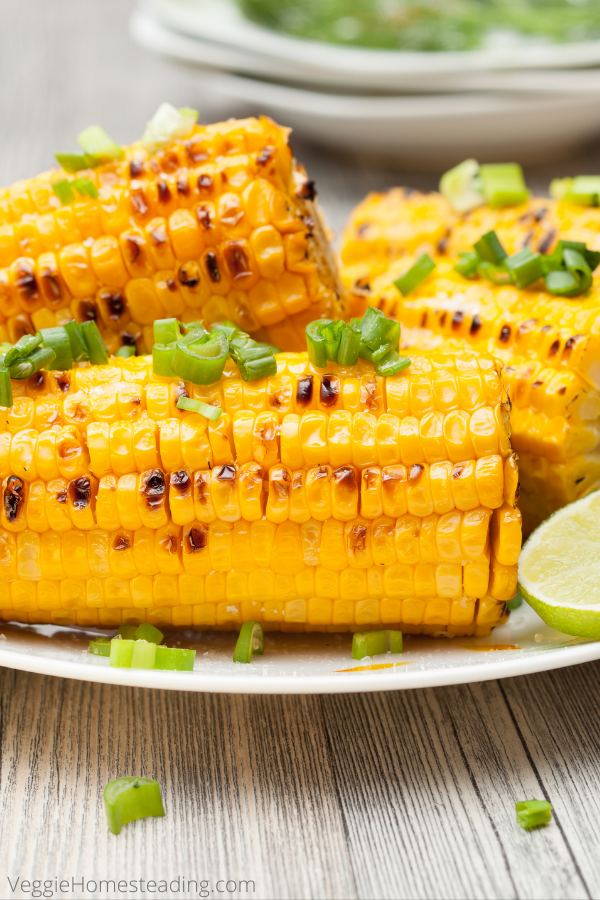 Common Problems
Wireworms
Tiny shot holes
Harvesting
Harvesting corn can typically occur about 20 days after the first silk appears. The silk will turn brown but the husks will remain green. There should be one of these on each stalk, near the top.
To harvest the ears, grip them with your hand and gently twist or bend them downward until they break off from the stalk.
Storing & Preparing
Corn can be stored in the refrigerator for about a week at a time.
If you blanch the corn, it can be stored whole or just the kernels in the freezer or canned as kernels.

You can boil, roast, bake or even microwave corn on the cob. The kernels can be cut off and used in a variety of dishes or as a side dish. Best served with butter and salt!


Planting and Growing Corn can be easy with these tips.